10 Aug

Fewster's Farm Honey
August 2022 Newsletter
Fewster's Farm Honey | August 2022 Newsletter
FREE SHIPPING ON ALL DOMESTIC ORDERS OVER $100
Fewster's Farm Honey – August 2022 News

Welcome to the August issue of our Newsletter!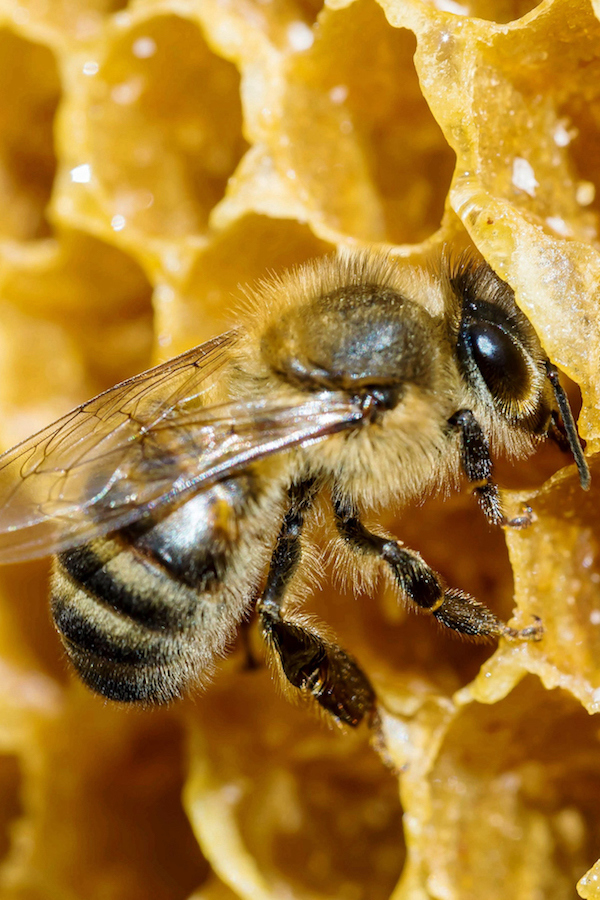 From the Bee Keeper…
Throughout August the days are starting to get a bit longer and Queen egg production is slowly increasing, the brood nest growing and this results in the colony growing. It is still important not to disturb the hives, so we only check the hives from the outside and ensure we keep the hive entrance free from grass, weeds, and other obstacles.
A note about recent news articles on the varroa parasite found in hives in the eastern states of Australia. Authorities have introduced several biosecurity measures to limit the outbreak including 'bee lockdowns' banning the movement of bees across state lines. Western Australia's strict biosecurity laws ensure our state remains free of the outbreak.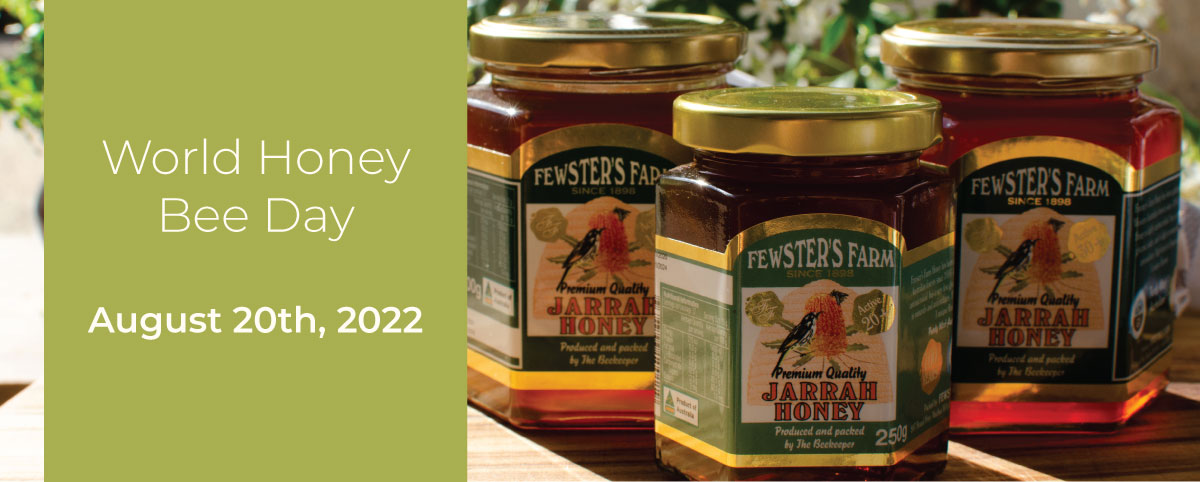 World Honey Bee Day is an awareness day when beekeepers, beekeeping clubs and associations, and honey bee enthusiasts celebrate honey bees and recognise their contribution to humans' everyday lives as a means of protecting this critical species.
The day recognises both the honey bee and the beekeepers who tend the hives. It also encourages everyone to enjoy and buy locally-made honey.
Fewster's Farm specialises in producing high-quality Jarrah honey harvested directly from the pristine ancient Jarrah forests of Western Australia. Our entire product range of is 100% free from any chemicals or pesticides.
Newsletter Special Offer
***
15% OFF all website orders throughout August.
Use code HONEY15 at the checkout.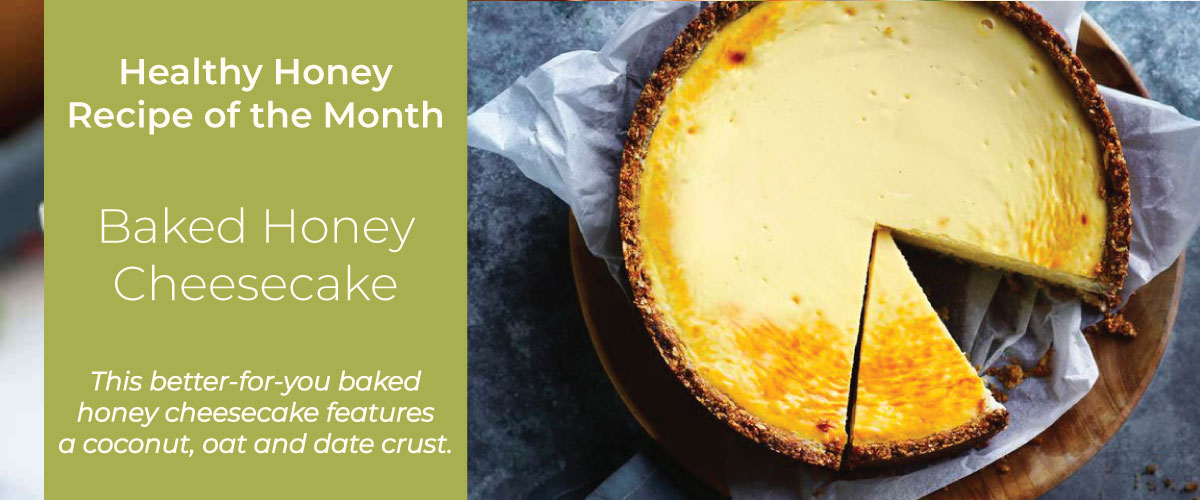 INGREDIENTS
50g pitted medjool dates
180g (2 cups) rolled oats
40g (1/4 cup) sunflower seeds
1/2 tsp ground cinnamon
50g (2/3 cup) shredded coconut
100g butter, melted
2 x 250g pkts light cream cheese, cubed
250g crème fraîche
2 tsp natural vanilla extract
105g (3 1/2 tbsp) Fewster's honey
3 eggs
60g (1/4 cup) lemon juice
METHOD
STEP 1
Preheat the oven to 180C/160C fan forced. Grease a deep, round 22cm (base measurement) springform cake pan. Line base with baking paper.
STEP 2
Place dates in a food processor and process until coarsely chopped. Scrape down sides with a spatula. Add the oats, sunflower seeds and cinnamon and process until finely chopped and combined. Add coconut and melted butter and process until combined.
STEP 3
Transfer mixture to prepared pan and press firmly into base and side (approx. 3cm up the sides). Bake for 10 minutes or until lightly golden. Remove from oven. Set aside to cool. Reduce oven to 170C/150C fan forced. Clean and dry food processor.
STEP 4
Place cream cheese, crème fraîche, vanilla and honey in the food processor and process until just combined. Scrape down sides with a spatula. Add eggs and lemon juice. Process until just combined and smooth. Pause to scrape down sides with spatula, if needed.
STEP 5
Pour the mixture over the crust. Bake for 55 minutes or until almost set (cheesecake should still have a slight wobble in the centre). Turn off oven and leave to cool in
oven with door slightly ajar (approx. 3 hours).
STEP 6
Carefully remove cheesecake from pan. Place in the fridge to chill completely, preferably overnight, before serving.
We'd love to hear from you with your favourite honey recipes!
Click here to send us your recipe and we will feature it in our newsletter
Bee in the know…
Sign up to our newsletter
We promise to only send good stuff!