10 May

Fewster's Farm Honey
May 2023 Newsletter
Fewster's Farm Honey | May 2023 Newsletter
FREE SHIPPING ON ALL DOMESTIC ORDERS OVER $100
Fewster's Farm Honey – May 2023 News

Welcome to the May issue of our Newsletter!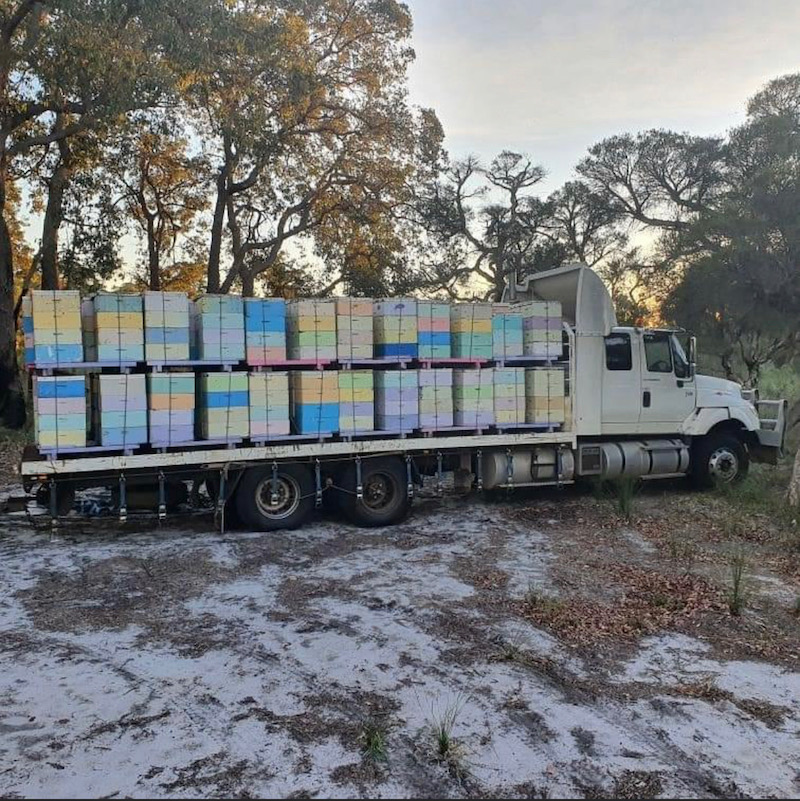 From the Bee Keeper…
The hives we have been building are ready to be moved into the avocado groves of Western Australia. Our hard-working bees will get to work pollinating the avocado trees increasing the yield and quality of the crop.
Other late autumn beekeeper work includes painting and repairing hives as well as moving the hives to sunnier spots nearer the coast to help the little workers warm up faster.

World Bee Day celebrates and raises awareness of Mother Nature's hard working little pollinators. The main purpose of World Bee Day events is to spread awareness of the significance of bees for our survival. World Bee Day is an excellent opportunity to put bees at the centre of the national conversation for a day and encourage actions that create more bee-friendly landscapes.
Bees are important to our livelihood as they help to pollinate most of the crops we eat. Nearly two-thirds of Australia's agricultural production benefits from bee pollination. Bees are a keystone species that play a vital role in preserving ecosystem health. Bees support plant diversity through essential pollination and help to balance our ecosystem including helping to regulate climate, purify air and water, build soil and recycle nutrients.
Without bees, food security, biodiversity and ecosystems would be at risk.
Newsletter Special Offer
***
15% OFF all orders throughout May.
Simply CLICK HERE to email your order request to us.

INGREDIENTS
1 tbsp. extra-virgin olive oil
2 cloves garlic, minced
1/4 tsp. ground cayenne
2 punnets cherry tomatoes
2 tbsp. white wine vinegar
2 tbsp. Fewster's honey
1 sprig rosemary
Salt
Freshly ground black pepper
METHOD
STEP 1
In a medium sauce pan over medium heat, heat oil. Add garlic and cayenne and cook until fragrant, 1 minute.
STEP 2
Add cherry tomatoes, 1/4 cup cold water, vinegar, honey, and rosemary. Season with salt and pepper and bring to a boil. Reduce heat to medium-low and simmer, stirring occasionally, until mixture is thick and jammy, 22 to 24 minutes. Remove from heat and season again with salt and pepper if needed.
STEP 3
Remove rosemary and transfer jam into a glass jar. Cool completely and refrigerate.
We'd love to hear from you with your favourite honey recipes!
Click here to send us your recipe and we will feature it in our newsletter
Bee in the know…
Sign up to our newsletter
We promise to only send good stuff!