10 Jun

Fewster's Farm Honey
June 2023 Newsletter
Fewster's Farm Honey | June 2023 Newsletter
FREE SHIPPING ON ALL DOMESTIC ORDERS OVER $100
Fewster's Farm Honey – June 2023 News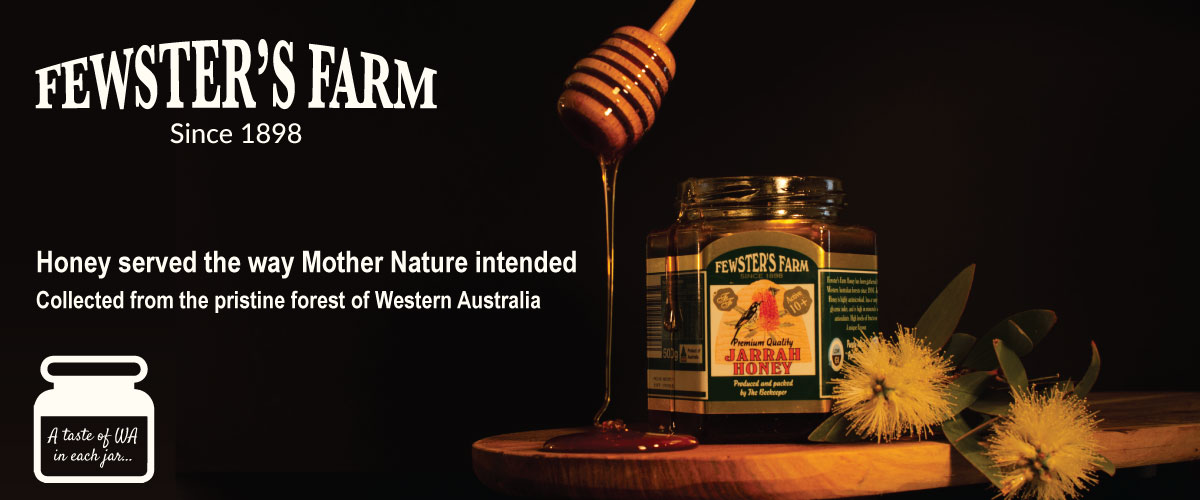 Welcome to the June issue of our Newsletter!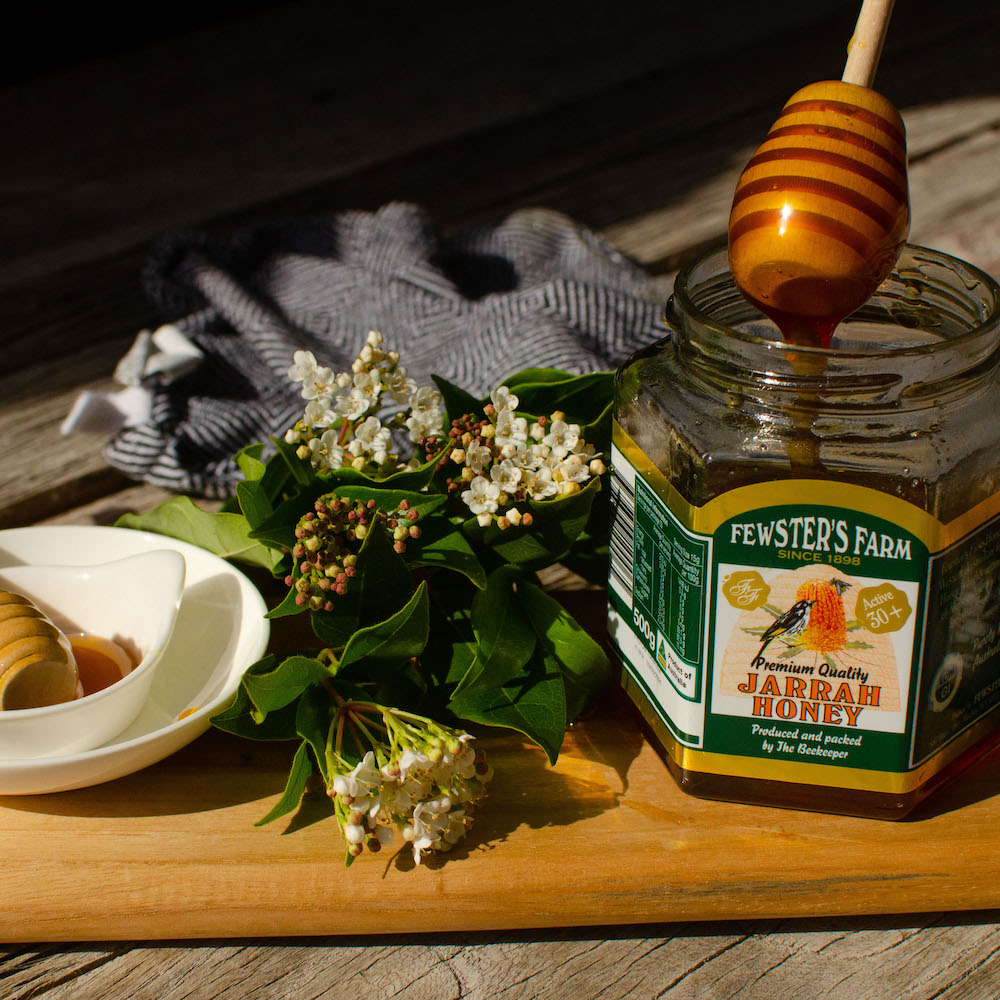 From the Bee Keeper…
Typically in the winter months hive activity is minimal but the early rains followed by warm winter days have seen our bees hard at work which promises an excellent honey harvest!
In the winter, we use this time to repair and repaint the hives. We check on the bees from outside of the hives so we don't expose the bees to the cooler temperatures.

At Fewster's, we urge honey lovers to question the origins of their honey in the pantry.
Pure Australian honey says so on the pack!
Fewster's hives are located in the pristine Jarrah forest in the south west of Western Australia, but did you know that each batch of Fewster's honey can be traced back to the hive? Each jar of our honey has a batch number etched onto it.
So why is this traceability so important? Well, it is our promise to you that the honey that travels from our hives to your home is harvested in the Jarrah forests of Western Australia, packed at source and meets the highest of standards due to rigorous testing.
Fewster's pure West Australian honey – tastes the way Mother Nature intended.
Newsletter Special Offer
***
15% OFF all orders throughout June.
Simply CLICK HERE to email your order request to us.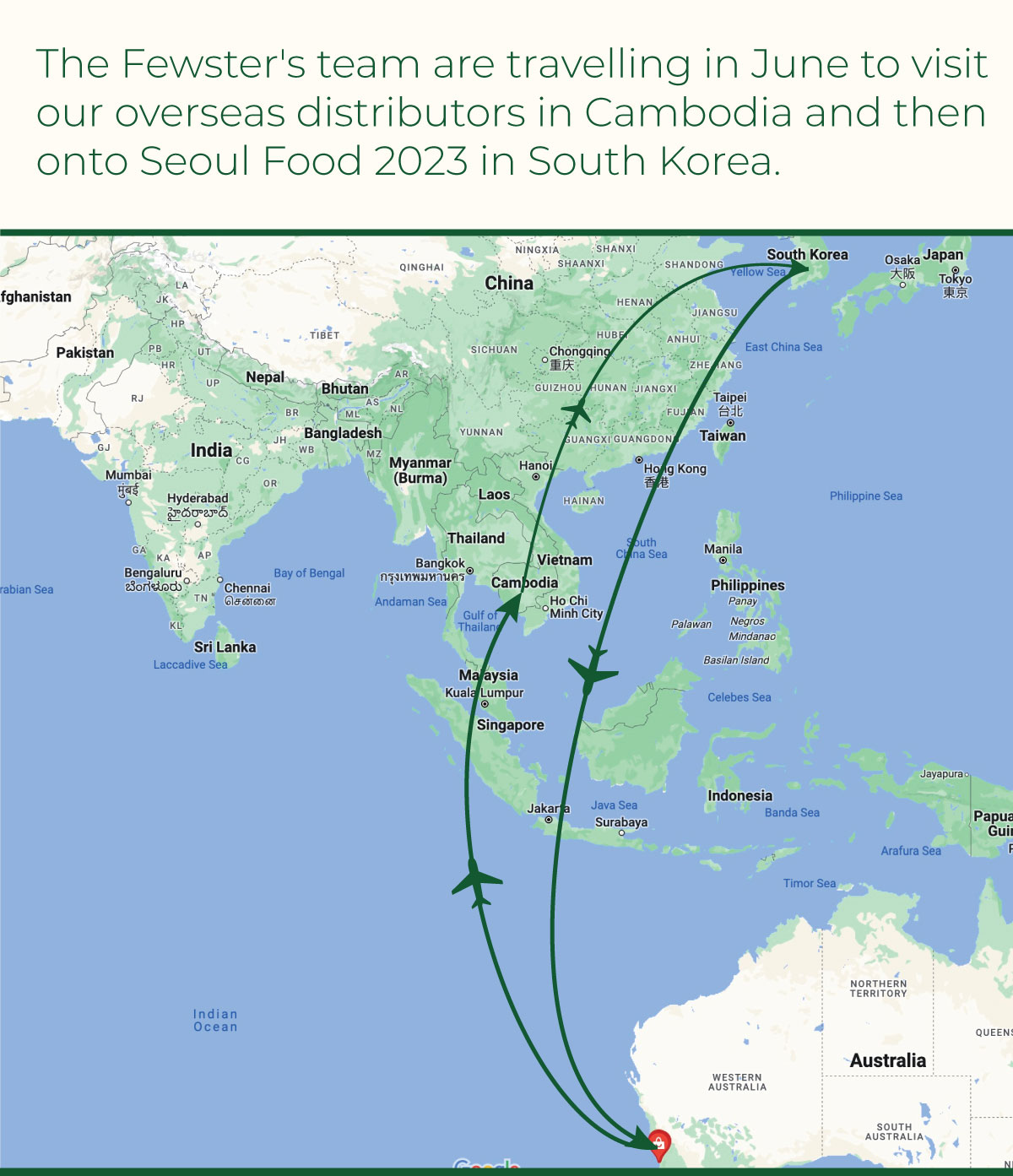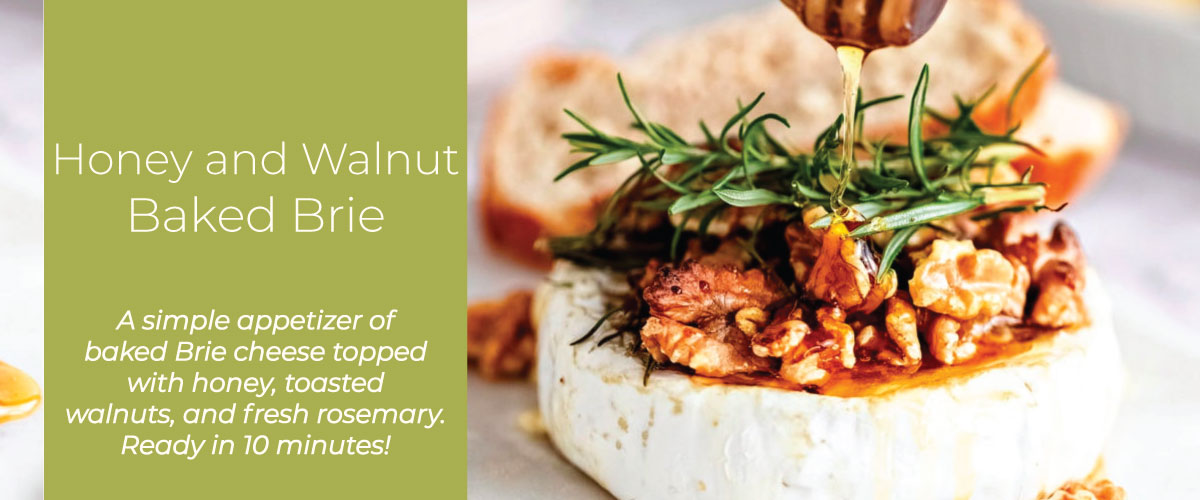 INGREDIENTS
1 wheel of Brie
¼ cup Fewster's honey
½ cup toasted walnuts, chopped
½ tsp chopped fresh rosemary
sea salt, to taste
toasted bread, crackers, fruit, for serving
METHOD
STEP 1
Preheat the oven to 180C
Place the Brie into a casserole dish or baking tray. Place in the oven and bake for 5-15 minutes, until softened but not completely melted.
STEP 2
Toast the walnuts in a dry fry pan. Keep watch as they can burn. Shake the pan from time to time so they are evenly toasted. Remove from heat and place in a bowl. Add
the honey and rosemary to the walnuts. Stir until completely combined.
STEP 3
Once the Brie is done, sprinkle it with a little salt (optional), then spoon over the honey mixture. Serve immediately with toasted bread, crackers and fruit.
We'd love to hear from you with your favourite honey recipes!
Click here to send us your recipe and we will feature it in our newsletter
Bee in the know…
Sign up to our newsletter
We promise to only send good stuff!