10 Jan

Fewster's Farm Honey
January 2023 Newsletter
Fewster's Farm Honey | January 2023 Newsletter
FREE SHIPPING ON ALL DOMESTIC ORDERS OVER $100
Fewster's Farm Honey – January 2023 News

Welcome to the January issue of our Newsletter & Happy New Year!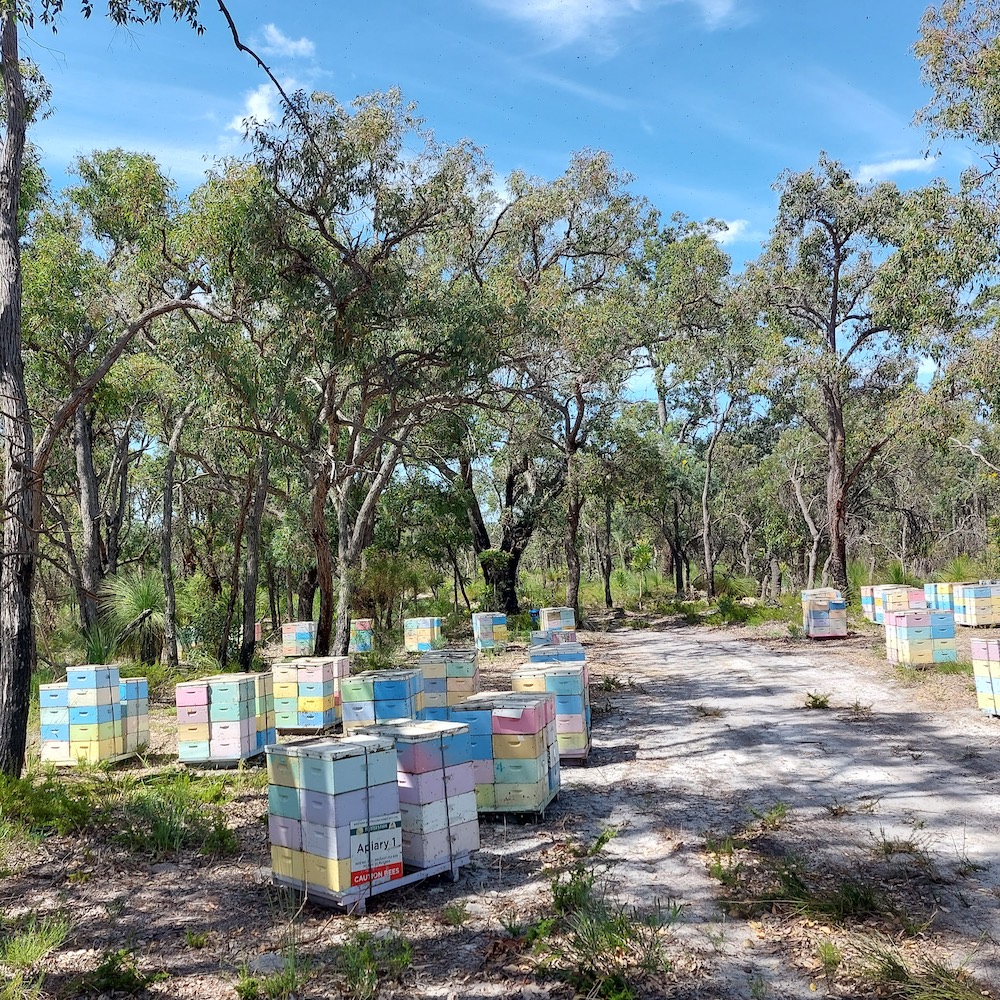 From the Bee Keeper…
Whilst the team at Fewster's Farm Honey had a relaxing Christmas break, the bees in the pristine Jarrah Forrests of Western Australia were hard at work!
Upon inspecting the hives when we returned to work, we found their gift to us… new season West Australian Jarrah Honey.
This plentiful nature's harvest will be bottled and available very soon.

The New Year often brings a change of routine – one of the most common being plans for a more healthy lifestyle. To actively pursue a healthy lifestyle, in the most part we need to reflect on and make changes to our diets and exercise patterns.
Honey is a wonderful ingredient to include in a new health routine and this is how it can help:
Eating active honey on a daily basis can support a healthy lifestyle. Not only are the natural antimicrobial properties of honey beneficial, but it is also an antioxidant juggernaut which helps to support a healthy immune system. Having a heathy immune system will protect you from coughs, colds and other energy sapping infections.
Evidence suggests that honey is an effective workout carbohydrate. Fewster's Farm healing honey's have a lower Glycaemic Index. This means that eating honey causes your blood sugar levels to increase less quickly and then drop more slowly than eating sugar.
Consuming honey before, during or after a workout can keep blood sugar levels more stable which could mean working out for longer or at a higher intensity.
So kick start your new healthy lifestyle with a teaspoon of active honey each day and benefit from a better supported immune system and the ability to work out more efficiently!
Newsletter Special Offer
***
15% OFF all orders throughout January. Simply CLICK HERE to email your order request to us.

INGREDIENTS
1½ cups old fashioned rolled oats
1 cup chopped walnuts
½ cup sliced almonds
⅔ cup shredded unsweetened coconut
½ cup Fewster's Farm Honey
3 tablespoons packed light brown sugar
2 tablespoons unsalted butter
1½ teaspoons vanilla extract
A generous ¼ teaspoon of salt
1 cup crisp rice cereal, such as Rice Bubbles
¾ cup dried fruit, such as cranberries,
diced apricots, blueberries, currants, etc.
Makes 12 to 16 Granola Bars
Total Time: 35 minutes
Note: You can swap in your favorite nuts and seeds as long as you keep the proportions of dry to wet ingredients the same. You can also toss in some dried fruit.
METHOD
STEP 1
Preheat the oven to 180°C. Line a baking sheet with aluminium foil. Spread the oats, walnuts and almonds onto the prepared baking sheet. Place in the oven and toast for 7 minutes. Add the coconut and toss well with a rubber spatula, then place back in the oven to cook for 4 to 5 minutes more. Keep an eye on it towards the end; you want the coconut to turn golden but not burn.
STEP 2
In the meantime, combine the honey, brown sugar, butter, vanilla extract and salt in a small saucepan and place over medium-high heat. Whisk and bring to a rapid boil, then turn off the heat and set aside.
STEP 3
Once the oat mixture is done, remove it from the oven and reduce the heat to 150°C. Combine the oat mixture, honey mixture, rice cereal, and dried fruit in a large bowl and toss well. (Reserve the aluminum foil).
STEP 4
Use the reserved foil to line a 22x28cm baking dish, then spray the foil with nonstick cooking spray. Turn the granola bar mixture out into the prepared baking dish and spread evenly, patting down with a spatula. Bake until lightly golden, about 20 to 23 minutes. Remove from the oven and cool completely.
STEP 5
Turn out onto a cutting board, then use a large, sharp knife to cut into rectangles. Store the bars in a single layer in an airtight container, or wrap the bars individually in aluminum foil, for up to a week at room temperature.
We'd love to hear from you with your favourite honey recipes!
Click here to send us your recipe and we will feature it in our newsletter
Bee in the know…
Sign up to our newsletter
We promise to only send good stuff!