10 Apr

Fewster's Farm Honey
April 2023 Newsletter
Fewster's Farm Honey | April 2023 Newsletter
FREE SHIPPING ON ALL DOMESTIC ORDERS OVER $100
Fewster's Farm Honey – April 2023 News

Welcome to the April issue of our Newsletter!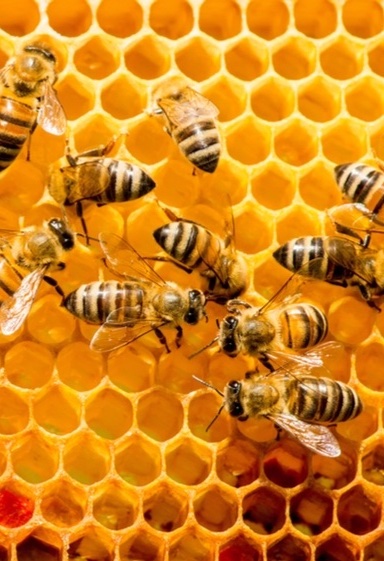 From the Bee Keeper…
During autumn in the southern hemisphere, typically honey production starts to taper off as the weather cools. However, early rains have brought the Menzies' Banksia into flower. The sandy coastal plains of Western Australia are the only place in the world where Banksia menziesii grow. Early rain bodes well for a bumper season of delicious Banksia honey!
Our time is spent doing pre-winter inspections and repairs of the hives. We are also building hives for our pollination contracts. We will again be placing hives into the avocado grower's fields to assist with avocado pollination.

Delicious and nutritious, there's really nothing else quite like it. Fewster's Farm Jarrah honey is sourced from Eucalyptus marginata trees that grow only in the natural forests in the south-western part of Western Australia. These trees are slow growing and only flower once every two years.
Raw Jarrah honey is produced by bees from the nectar collected from these flowers, and is truly special. It often is considered one of the world's most premier "healing honeys", as it has extraordinary natural anti-microbial and anti-fungal activity, high fructose (and low glucose) levels, high antioxidant content, plus other beneficial vitamins, minerals and natural chemicals. This anti-microbial activity is measured by the term Total Activity (TA) and depending on the purity, raw Jarrah honey can have a TA of more than 38+ which is remarkably high.
Raw Jarrah Honey is special because, like many valuable things, it is in short supply. Due to the Western Australian Jarrah trees only flower once every two years meaning that Jarrah Honey harvesting only takes place bi annually.
Newsletter Special Offer
***
15% OFF all orders throughout April.
Simply CLICK HERE to email your order request to us.

INGREDIENTS
125g unsalted butter
1/4 cup Fewster's Farm Honey
pinch sea salt
1/2 tsp bicarbonate of soda
2 tbsp boiling water
1 cup rolled oats
3/4 cup desiccated coconut
1 cup plain flour
METHOD
STEP 1
Preheat oven to 150ºC. Line baking trays with baking paper. In a small saucepan over low heat, melt the butter and honey, stirring until the mixture starts to bubble. Add a pinch of salt.
STEP 2
Mix bicarbonate of soda with boiling water and add to butter mixture. Mix remaining dry ingredients in a separate bowl. Pour melted butter mixture into dry
ingredients and mix well.
STEP 3
Roll 1 teaspoon of mixture into a ball and place on a tray. Repeat with the remaining mixture, allowing room for spreading.
STEP 4
Bake for 20 minutes or until golden brown. Allow to cool on trays before transferring to a wire rack. Store in an airtight container.
We'd love to hear from you with your favourite honey recipes!
Click here to send us your recipe and we will feature it in our newsletter
Bee in the know…
Sign up to our newsletter
We promise to only send good stuff!