10 Mar

Fewster's Farm Honey
March 2023 Newsletter
Fewster's Farm Honey | March 2023 Newsletter
FREE SHIPPING ON ALL DOMESTIC ORDERS OVER $100
Fewster's Farm Honey – March 2023 News

Welcome to the March issue of our Newsletter!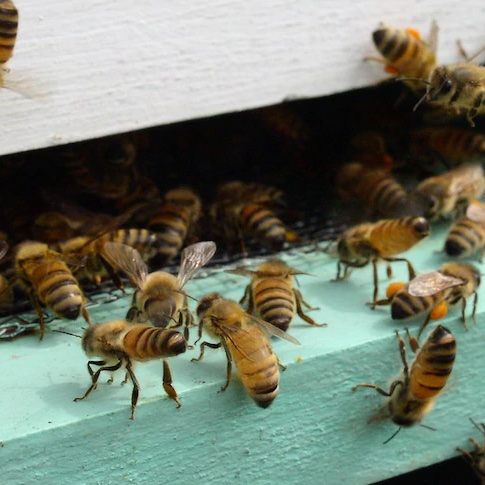 From the Bee Keeper…
Although we are still experiencing some hot days in Western Australia, we are mindful that autumn is just around the corner. The aim of autumn management is to ensure the bees remain strong and healthy during winter so they need to be disease free, healthy, and well-fed.
Fewer hive inspections are important at this time, but we are always on the lookout for pests looking for a food source!

It is well known, a carbohydrate hit ahead of endurance exercise can improve performance capacity. Carbohydrate rich snacks, sports gels and drinks (a glucose/electrolyte solution) are typically the 'go to' for atheletes, but what about honey? In simple terms, the glucose rich snacks and gels optimise performance and recovery, but the rate the glucose is released into the blood to fuel the muscles is different, depending on the carbohydrate source.
A study conducted by the University of Memphis has evaluated honey as a natural, less expensive source of carbohydrates for sports people. They found honey to be nearly identical to popular sports gels in terms of usable energy provided to the muscles. In fact, one of the reasons Fewster's created honey sachets was to support a local West Australian competitive cyclist.
Newsletter Special Offer
***
15% OFF all orders throughout March.
Simply CLICK HERE to email your order request to us.

INGREDIENTS
2 sheets rice paper
1/2 cup Fewster's Honey
1 1/3 cup caster sugar
2 tablespoon water
1 egg white
2 cup blanched almonds, roasted
Notes:
It is important to use a candy thermometer in this recipe in order to get the correct consistency when making the nougat.
Rice paper, used for confectionery, can be found in specialist food stores and some delicatessens.
METHOD
STEP 1
Grease a deep 15cm (6-inch) square cake pan. Trim one sheet of rice paper to fit base of pan.
STEP 2
Combine honey, sugar and the water in small heavy-based saucepan with pouring lip; stir over heat, without boiling, until sugar dissolves. Bring to the boil; boil, without stirring, about 10 minutes or until syrup reaches 164°C on the candy thermometer; remove pan from heat immediately. Remove thermometer from pan.
STEP 3
Beat egg white in small heatproof bowl with electric mixer until soft peaks form. With motor operating, add hot syrup to egg white in thin, steady stream.
STEP 4
Stir nuts into egg white mixture; spoon into pan. Press mixture firmly into pan. Cut remaining sheet of rice paper large enough to cover top of nougat; press gently onto
nougat. Stand at room temperature about 2 hours or until cool.
STEP 5
Cut nougat into squares. Store in airtight container at room temperature.
We'd love to hear from you with your favourite honey recipes!
Click here to send us your recipe and we will feature it in our newsletter
Bee in the know…
Sign up to our newsletter
We promise to only send good stuff!