10 Feb

Fewster's Farm Honey
February 2023 Newsletter
Fewster's Farm Honey | February 2023 Newsletter
FREE SHIPPING ON ALL DOMESTIC ORDERS OVER $100
Fewster's Farm Honey – February 2023 News

Welcome to the February issue of our Newsletter!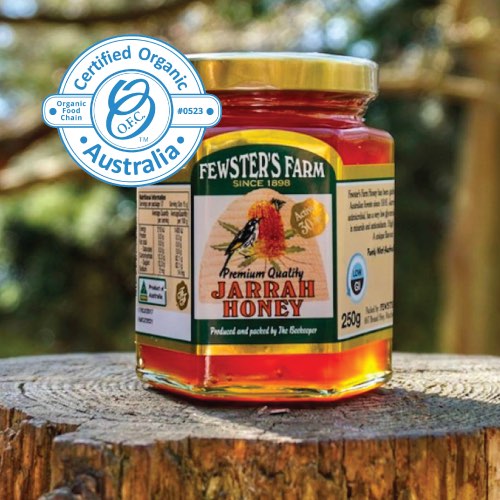 From the Bee Keeper…
During the summer months in Western Australia, even the bees get hot!
Ideally maintaining a hive temperature of 32 to 35 degrees celsius is where the bees like it.
As well as harvesting honey at this time of year, we also ensure the bees have plenty of shade, ventilation and water.

Jarrah honey's anti-microbial quality is measured by the term "Total Activity (TA)". The TA is like a bacteria killing scale; the higher the TA the greater the antimicrobial strength. The anti-bacterial activity of honey is derived via natural enzymes and chemicals in the honey.
Any honey with a TA of greater than 10+ may have beneficial antimicrobial properties, and these properties are more effective as the TA level increases. So honey with a TA of 30 or more are considered to be some of the healthiest and best honeys in the world.
High Total Activity Honeys like Fewster's Jarrah range have excellent antibacterial and antifungal healing benefits.
Newsletter Special Offer
***
15% OFF all orders throughout February. Simply CLICK HERE to email your order request to us.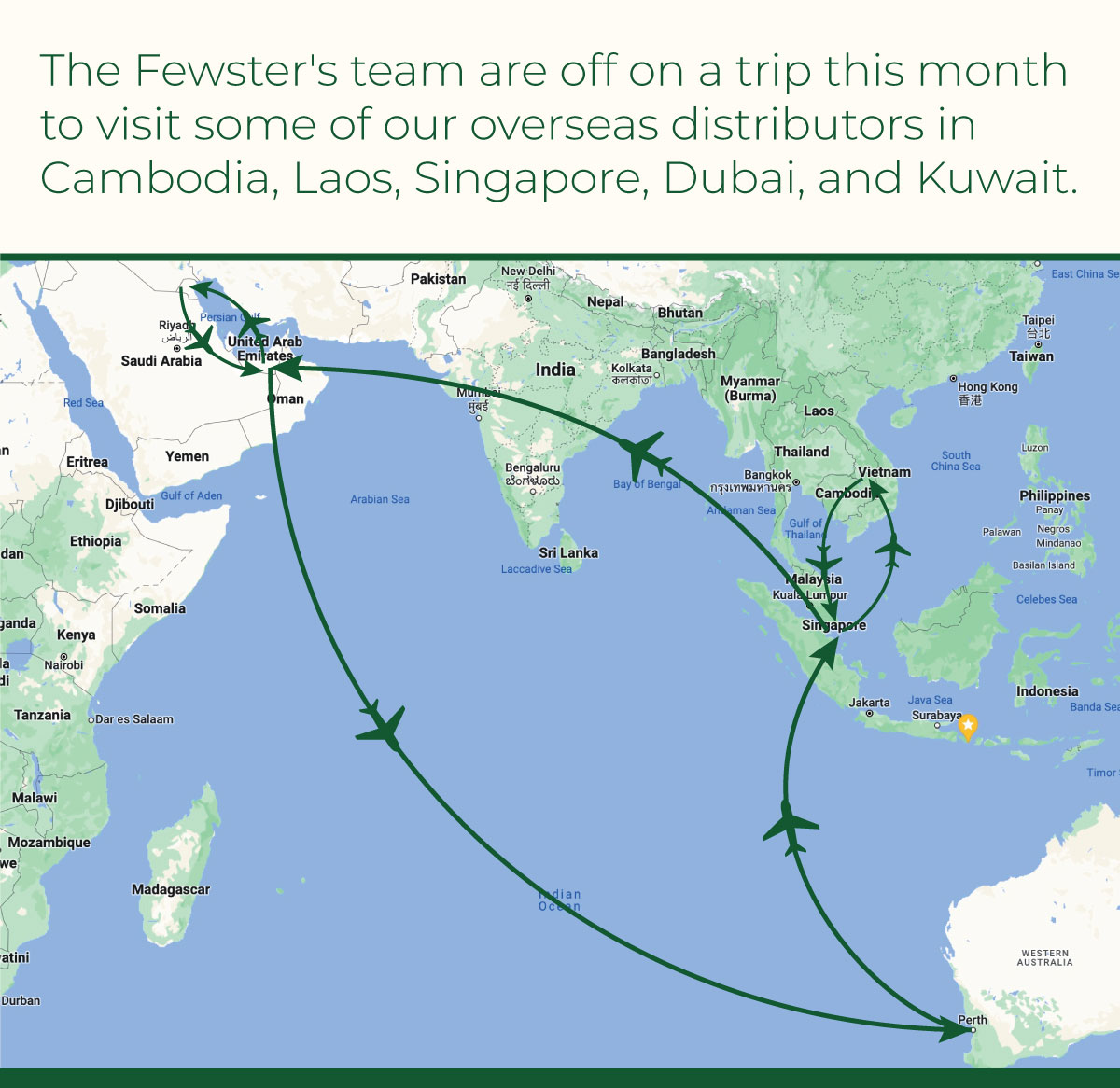 INGREDIENTS
3 ripe mashed bananas
3/4 cup Fewsters honey
3 tbsp canola oil
1 egg
1/2 cup + 2 tbsp milk
2 1/2 cup flour
3 tsp baking powder
pinch baking soda
1/2 tsp salt
Serves 12
Prep Time: 15 minutes
Cook Time: 1 hr 10 minutes
Notes:
Try serving with honey butter and pink salt! Just let butter soften, add a drizzle of honey and a sprinkle of salt.
METHOD
STEP 1
Preheat oven to 160 C.
STEP 2
Place bananas in a large bowl and mash thoroughly with a fork. Add honey, milk, egg and oil, stir to combine.
STEP 3
Add flour, baking powder, baking soda and salt. Stir until just combined.
STEP 4
Pour into a greased loaf pan and bake for 55 min to 1 hr 10 min, until a toothpick inserted into the center comes out clean.
STEP 5
Allow to cool for 10 minutes before inverting onto a wire rack to cool. Slice and enjoy!
We'd love to hear from you with your favourite honey recipes!
Click here to send us your recipe and we will feature it in our newsletter
Bee in the know…
Sign up to our newsletter
We promise to only send good stuff!