09 Sep

Fewster's Farm Honey
September 2023
Fewster's Farm Honey | September 2023 Newsletter
FREE SHIPPING ON ALL DOMESTIC ORDERS OVER $100
Fewster's Farm Honey – September 2023 News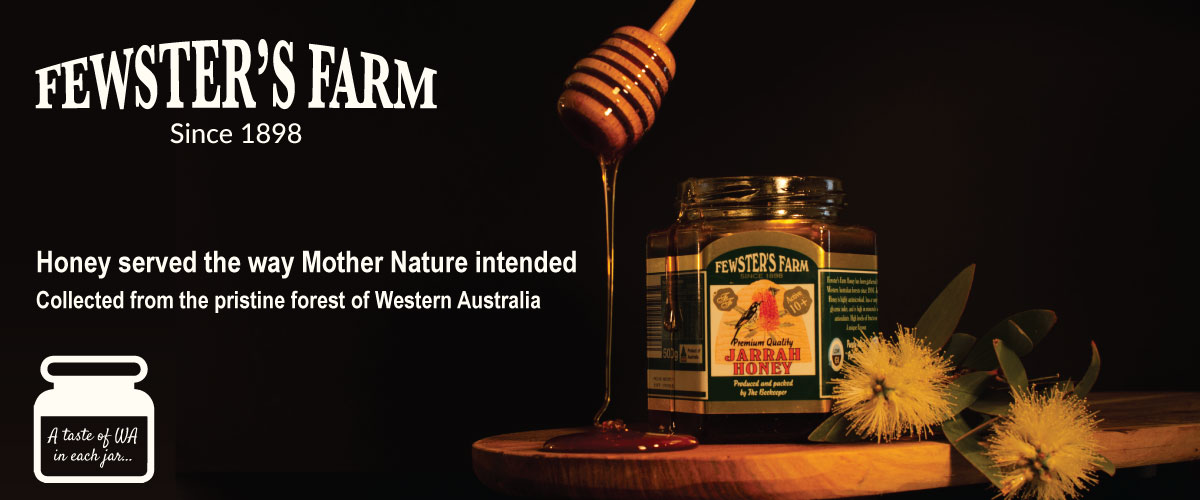 Welcome to the September issue of our Newsletter!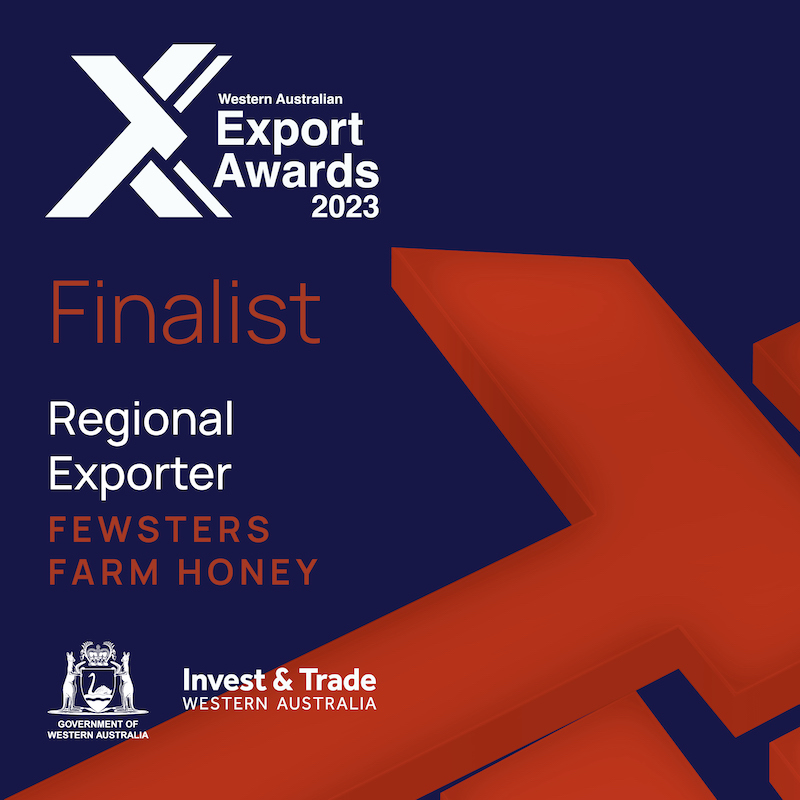 From the Bee Keeper…
We are moving our bees into Canola this month. Canola is an ideal food source for honey bees. Studies show that bee pollination of Canola significantly increases crop yield and oil content.
Exciting News!
We are happy to announce Fewster's is a finalist in the Government of Western Australia Export Awards for 2023!

Australian honey is highly sought after in global markets for its unique tastes and strong reputation for being produced cleanly and sustainably.
Australia boasts more floral sources for honey bees to forage on than any other country in the world, making our honey the most unique with wide-ranging tastes and colours. All around Australia honey bees visit more than 700 native flowering plants to collect nectar and pollen to produce honey.
Fewster's Farm Jarrah Honey – delicious and nutritious, there's really nothing else quite like it. Not only does our 'liquid gold' taste delicious, it boasts many amazing health benefits too!
Newsletter Special Offer
***
15% OFF all orders throughout September.
Simply CLICK HERE to email your order request to us.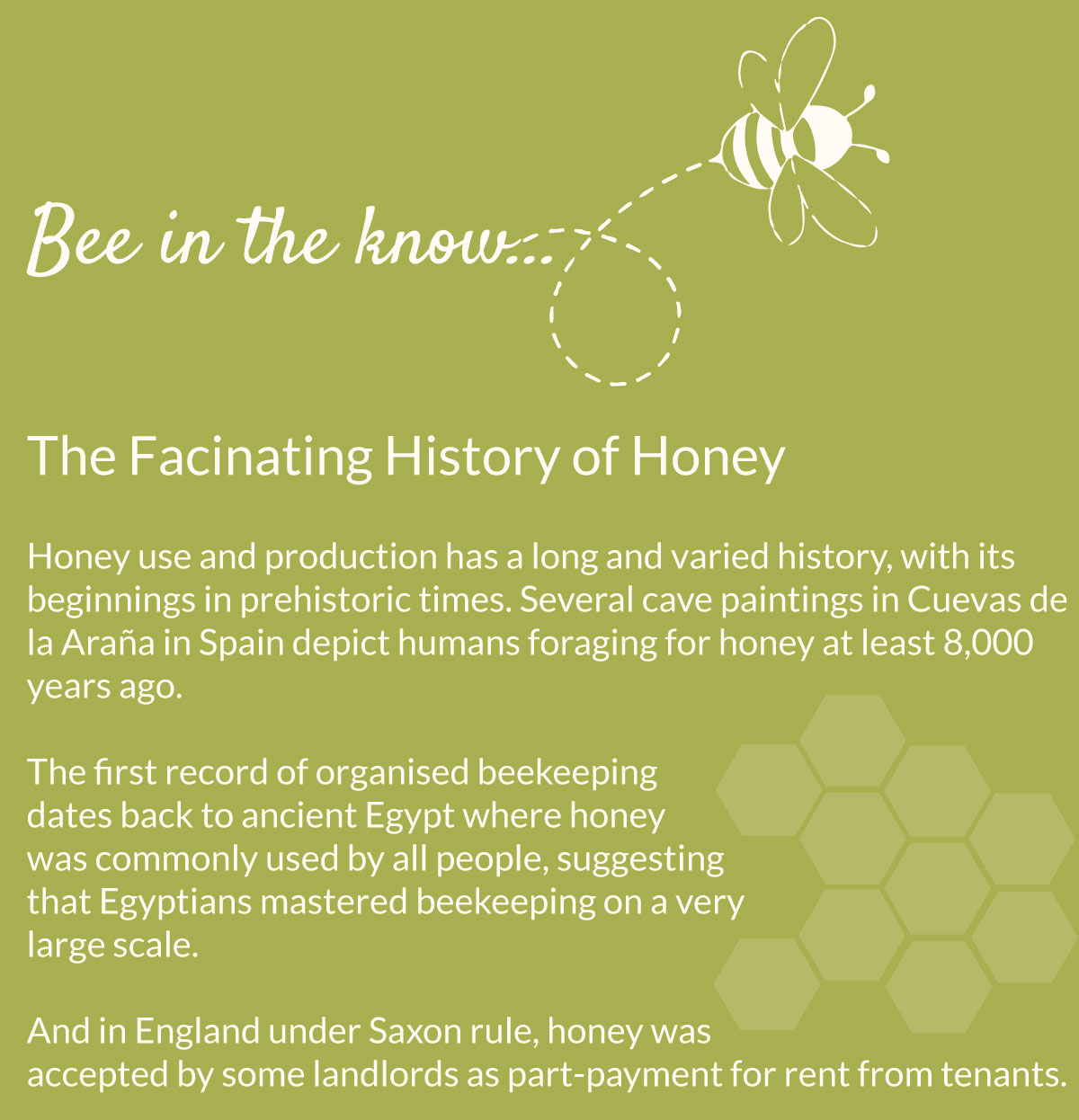 INGREDIENTS
2 whole cauliflowers
2 tbsp harissa
2 tbsp Fewster's honey
1 tbsp lemon juice
1 tbsp olive oil
sea salt and pepper
½ cup pomegranate seeds (optional)
extra coriander and mint leaves to serve
GREEN HUMMUS
400g canned chickpeas, rinsed
1 tbsp tahini
1 tbsp lemon juice
3 tbsp yoghurt
1 cup mixed chopped coriander & mint leaves
1 tsp dried mint
sea salt and pepper
METHOD
STEP 1
Place one cauliflower on a board and cut in half from top to stalk. Holding the cauliflower together, cut a 3cm thick slice from each half, to give you two steaks. Repeat with second cauliflower. (Save the bits of crumbled cauliflower for another
meal).
STEP 2
Heat the oven to 200C (180C fan-forced). In a small bowl, whisk the harissa, honey, lemon juice, olive oil, salt and pepper until smooth, and brush the mixture generously over one side of each steak.
STEP 3
Place each steak, brushed side down, in a non-stick frypan and fry over medium heat for two to three minutes until well-browned. Transfer, browned-side up onto a baking tray lined with baking paper and bake for 30 minutes or until tender.
STEP 4
To make the green hummus, combine all but two tablespoons of the chickpeas in a small food processor, with the tahini, lemon juice, yoghurt, coriander and mint, dried mint, sea salt and pepper and whiz. Loosen with two to three tablespoons
water and whiz, until you have the consistency of mayonnaise.
STEP 5
To serve, spoon the hummus onto each plate and top with cauliflower. Mix remaining chickpeas, pomegranate seeds (if using), sea salt, pepper and extra herbs, and scatter on top.
We'd love to hear from you with your favourite honey recipes!
Click here to send us your recipe and we will feature it in our newsletter
Bee in the know…
Sign up to our newsletter
We promise to only send good stuff!