10 Sep

Fewster's Farm Honey
September 2022 Newsletter
Fewster's Farm Honey | September 2022 Newsletter
FREE SHIPPING ON ALL DOMESTIC ORDERS OVER $100
Fewster's Farm Honey – September 2022 News

Welcome to the September issue of our Newsletter!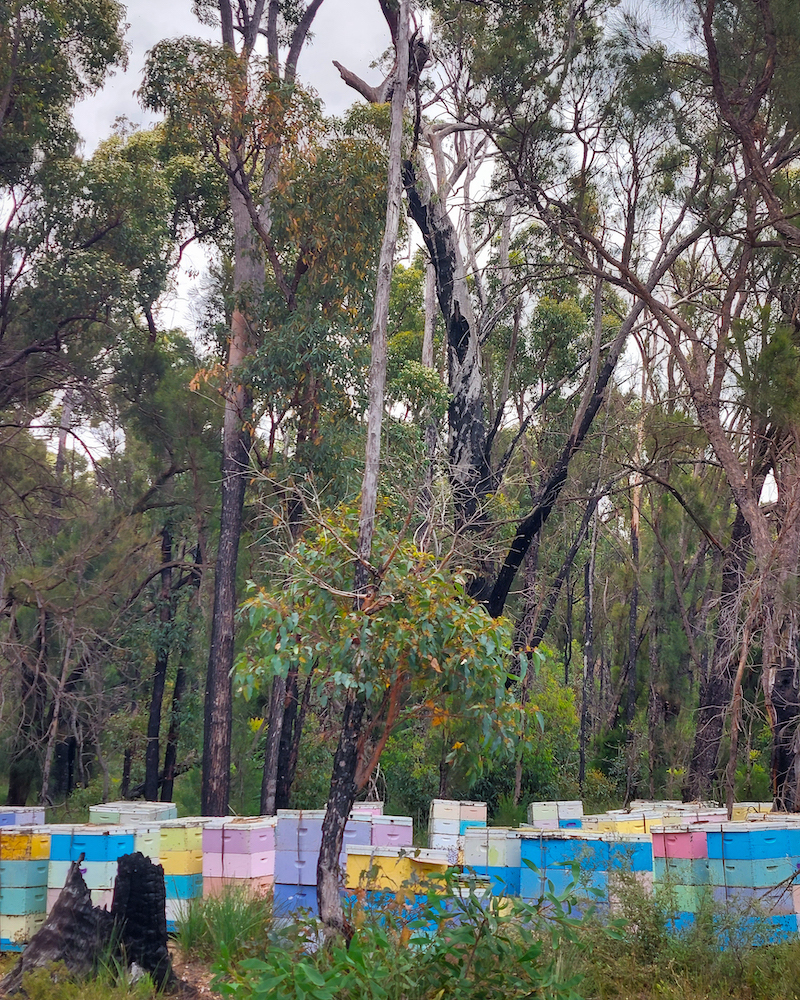 From the Bee Keeper…
Throughout September, as the days start to get longer, Queen egg production increases. This increases the size of the nest and results in growing bee numbers. On warmer days we see more activity around the entrance of the hive. When the weather permits, we inspect the hives every 9-14 days but are careful not to disturb the hive too much as we don't want the bees to swarm. Warmer weather and an increase in nectar and pollen can trigger swarm instinct in bees
September is the first month when we can requeen a colony. Typically this only happens from September to February.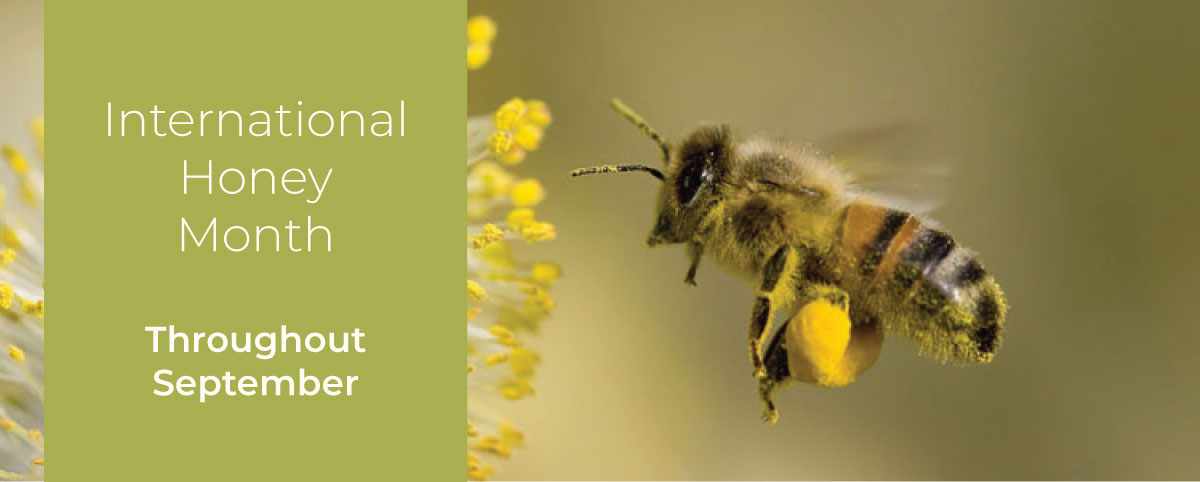 International Honey Month is held annually during September. It aims to promote beekeeping, the beekeeping industry and the use of honey as a natural and beneficial sweetener. Fewster's Farm Jarrah Honey is high in fructose and low in glucose. Honey with a high fructose content have a low Glycemic Index* (GI) making it the preferred sweetener for diabetics.
Celebrating International Honey Month is a vital step in raising awareness for the industry, honey making and of course the bees themselves. They are afterall Mother Nature's miracle! Bees importance to the environment, ecosystems and pollination is critical. In fact, it is estimated one-third of the average person's diet is derived from insect-pollinated plants, and bees are responsible for about 80 percent of the process!
Newsletter Special Offer
***
15% OFF all website orders throughout September.
Use code HONEY15 at the checkout.

INGREDIENTS
1/3 cup honey
1/4 cup low-sodium soy sauce
2 tbsp. lemon juice
Chilli flakes (to taste)
3 tbsp. extra-virgin olive oil, divided
4 salmon fillets, patted dry
Salt
Freshly ground black pepper
3 cloves garlic, minced
1 lemon, sliced into rounds
METHOD
STEP 1
In a medium bowl, whisk together honey, soy sauce, lemon juice and your desired amount of chilli flakes.
STEP 2
Heat two tablespoons of oiI in a large frying pan over a medium-high heat. When oil is hot but not smoking, add the salmon skin-side up and season with salt and pepper. Cook the salmon until deeply golden, about 6 minutes, then flip
over and add remaining tablespoon of oil.
STEP 3
Add garlic to the pan and cook until fragrant, about a minute. Add the honey mixture and sliced lemons and cook until sauce is reduced by about a third. Baste salmon with the sauce.
STEP 4
Garnish with sliced lemon and serve.
We'd love to hear from you with your favourite honey recipes!
Click here to send us your recipe and we will feature it in our newsletter
Bee in the know…
Sign up to our newsletter
We promise to only send good stuff!