Fewster's Farm Honey | November 2023 Newsletter
FREE SHIPPING ON ALL DOMESTIC ORDERS OVER $100
Fewster's Farm Honey – November 2023 News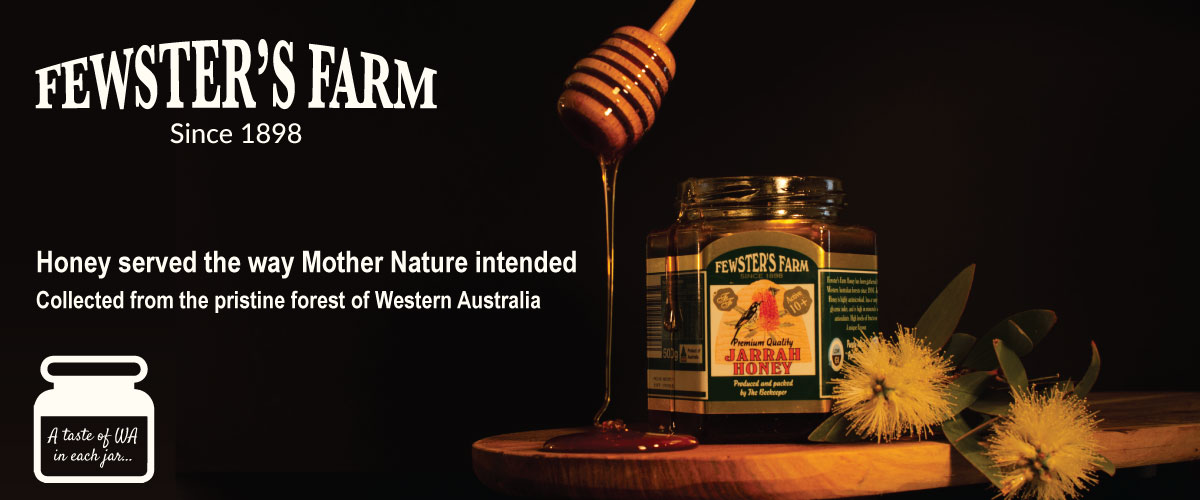 Welcome to the November issue of our Newsletter!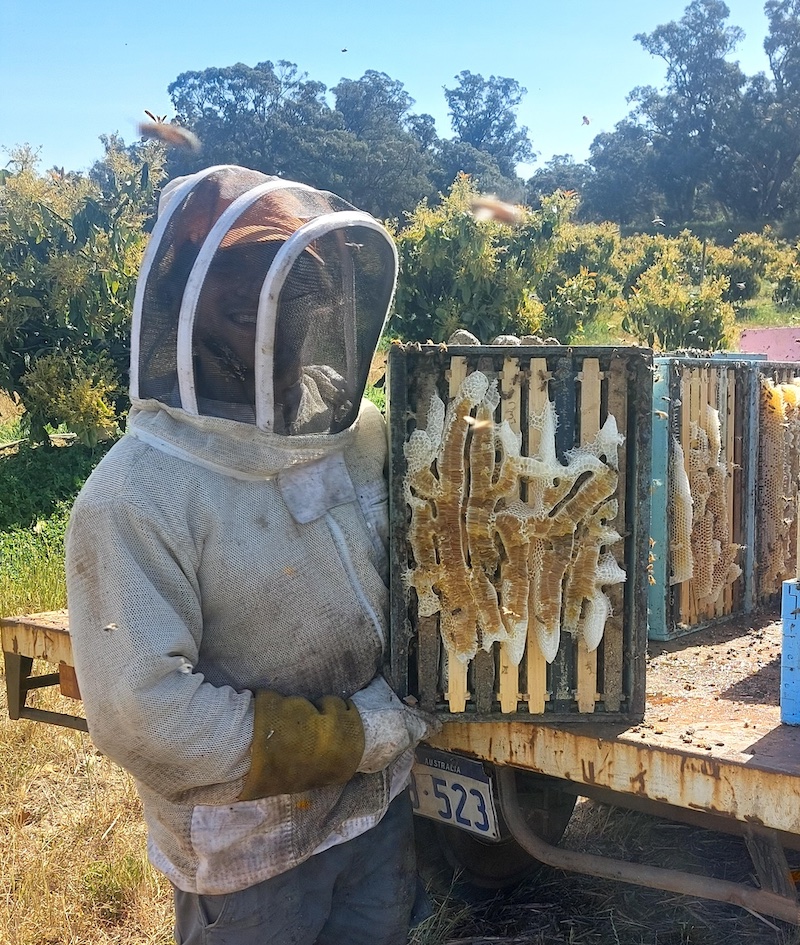 From the Bee Keeper…
Our bees are doing well pollinating avocados and we are getting very nice Avocado honey!
The warmer spring weather provides an abundance of nectar and pollen and bee numbers continue to grow. We only inspect the hives every 10 to 14 days because the likelihood of swarming is at its peak. When necessary, we extend the hives to provide the bees with more space to build combs and store honey. We start collecting surplus honey if it's available.

Jarrah honey has a unique ratio of fructose to glucose, the two main monosaccharides (sugars) in honey. Jarrah honey has a high proportion of fructose to glucose. The Glycemic Index of fructose is very low resulting in the total Glycemic Index of Jarrah honey also being low.
Low glycemic foods can help reduce insulin response within the body and this can also help improve cholesterol levels.
Jarrah honey may be suitable in moderation for diabetics (consult your doctor). This unusual combination of sugars can be useful for endurance and athletic training and increasing stamina.
The low glucose content means that Jarrah honey is less likely to crystallise than most other honey.
With Christmas just around the corner, have you thought about giving the gift of honey?
***
Presented and packaged in a beautiful Fewster's gift box.
Take advantage of our added bonus – use the code HONEY15 to receive a 15% discount on all orders.

Simply CLICK HERE to email your order request to us.
Newsletter Special Offer
***
15% OFF all orders throughout November.
Simply CLICK HERE to email your order request to us.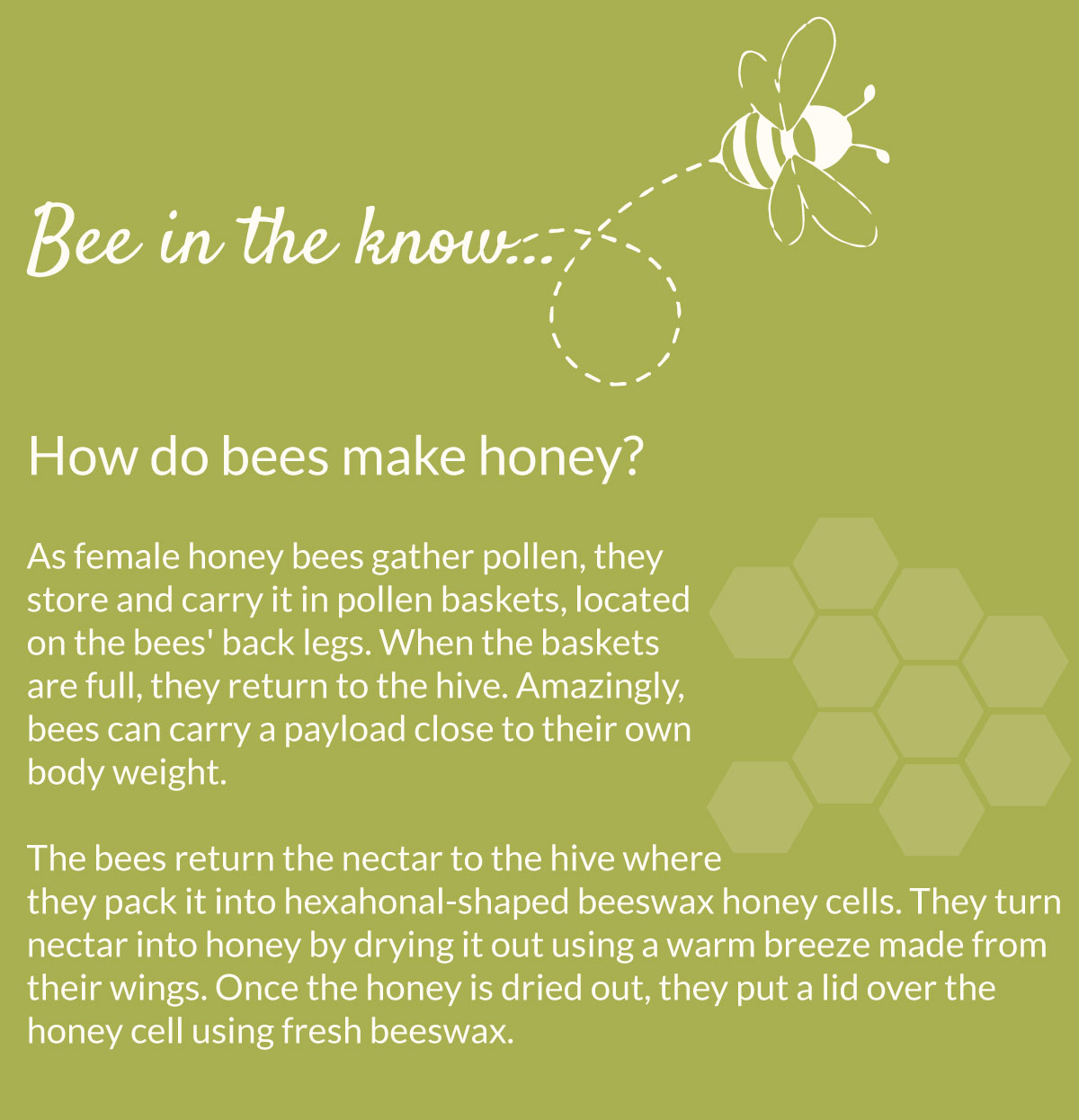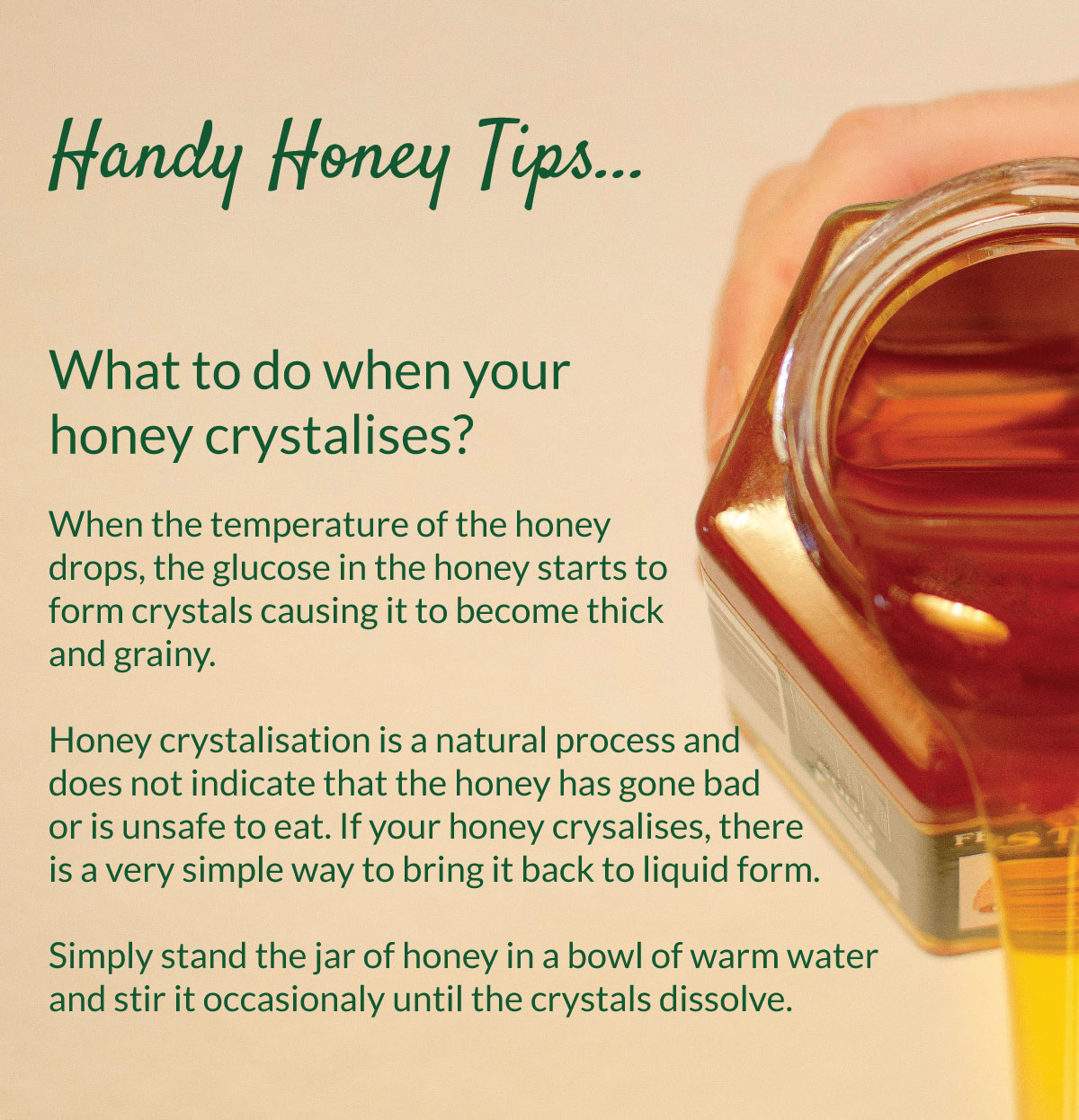 INGREDIENTS
FOR THE CAKE:
1 cup plain flour
1 1/2 tsp baking powder
1/2 tsp cooking salt (kosher salt)
1 cup unsalted butter (room temperature)
2/3 cup Fewster's Farm honey
4 large eggs (room temperature)
3 tbsp full fat milk (slightly warmed)
1 pinch orange zest, (optional)
1/3 cup flaked almond
FOR THE SYRUP:
2/3 cup Fewster's Farm honey
1/4 cup water
3/4 tsp lemon juice
TOPPING OPTIONS FOR SERVING:
Vanilla ice cream, cream, lightly toasted
almond flakes or slivered almonds
METHOD
STEP 1
Preheat the oven to 180°C/350°F (160°C fan). Prepare cake pan: Butter and line a 20cm/8″ round pan or springform pan with baking paper (base and sides).
STEP 2
Whisk together the flour, baking powder and salt in a small bowl. In a separate bowl, cream the butter and honey for 3 minutes, scraping down the sides halfway, until smooth and fluffy.
STEP 3
Add one egg, mix until mostly incorporated into the batter (mixture will looked curdled). Then add in 1/4 of the flour and mix until the batter comes together. Repeat again – mixing in 1 egg, then a portion of flour – until you've used all the eggs. Stir in the milk and orange zest, stir until the batter is almost completely smooth. The batter should be quite thick, but soft.
STEP 4
Scrape batter into the prepared pan, smooth the surface and sprinkle with almonds. Bake for 45 minutes or until a knife inserted into the centre comes out clean. Remove cake from the oven and allow to cool for 30 minutes in the pan.
STEP 5
While the cake is cooling, make the honey syrup. Bring the honey and water to a gentle boil for 5 minutes over medium to low heat. Add the lemon juice and boil for 2 more minutes. Remove from heat, cool for 10 minutes.
STEP 6
Poke about 30 holes all across the surface using a skewer (between the almond flakes). Pour 1/4 of the warm Honey Syrup across the surface (if using a springform pan, put it on a plate in case it leaks). Once the syrup has mostly sunk in, repeat 3 more times, waiting between pours for the syrup to soak in. Then leave the cake to soak for 15 minutes.
Serve warm. Delicious on its own or try with our topping suggestions.
We'd love to hear from you with your favourite honey recipes!
Click here to send us your recipe and we will feature it in our newsletter
Bee in the know…
Sign up to our newsletter
We promise to only send good stuff!